PRO-NEXT+i/+s
Next generation functional anesthesia machine.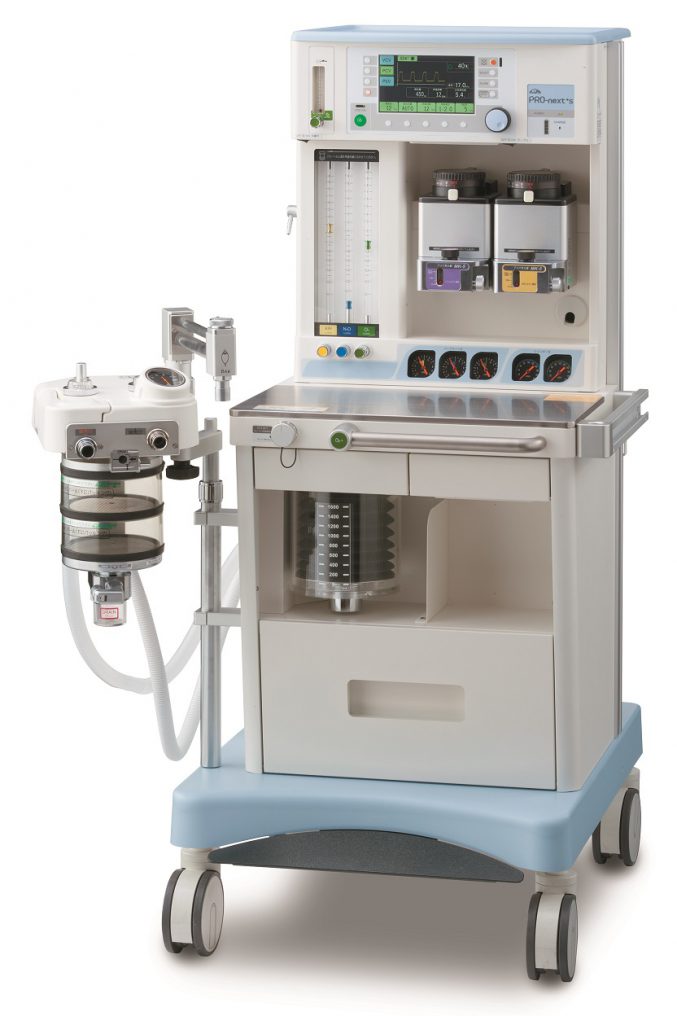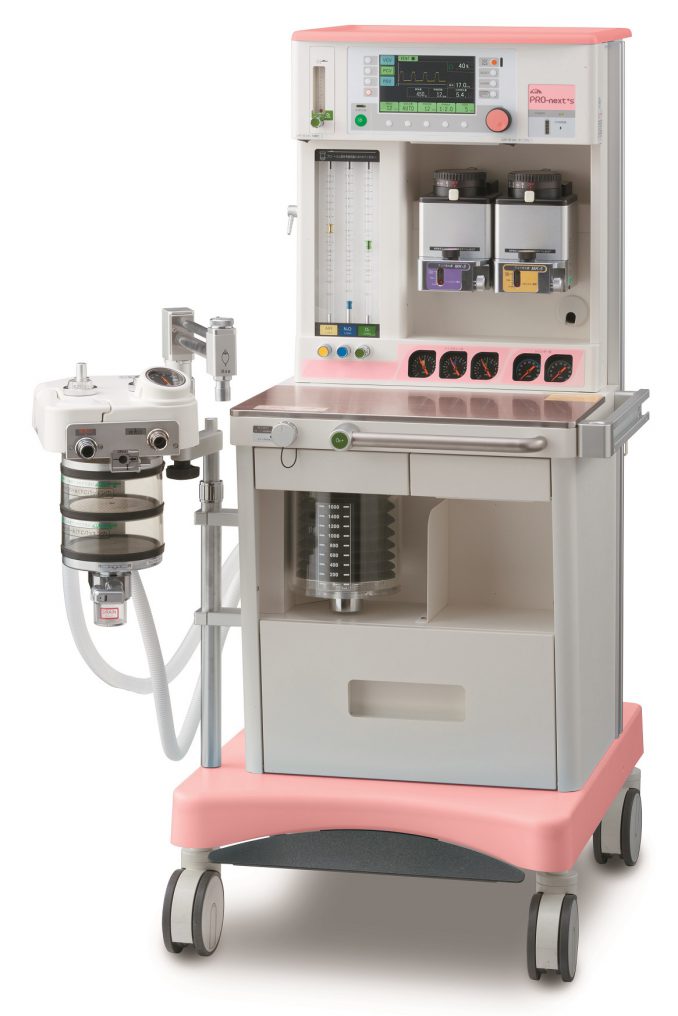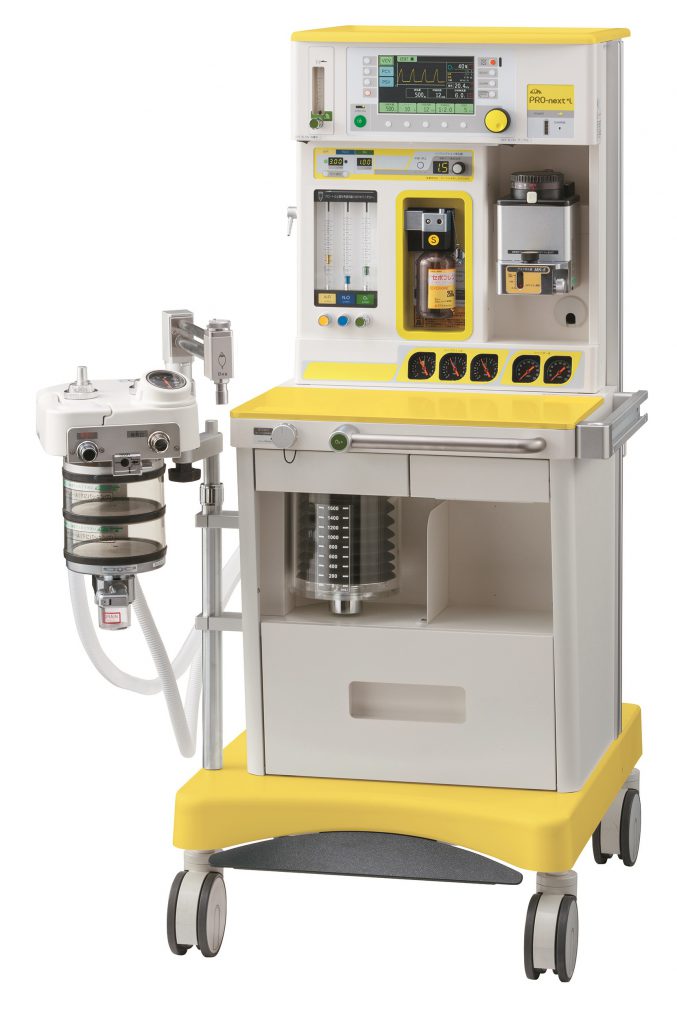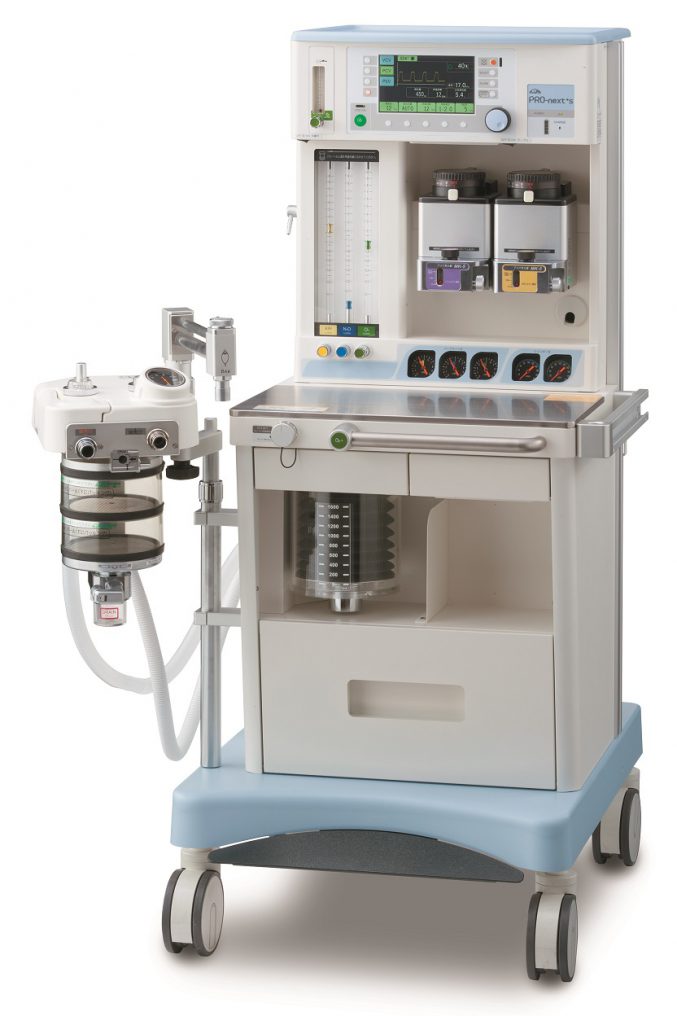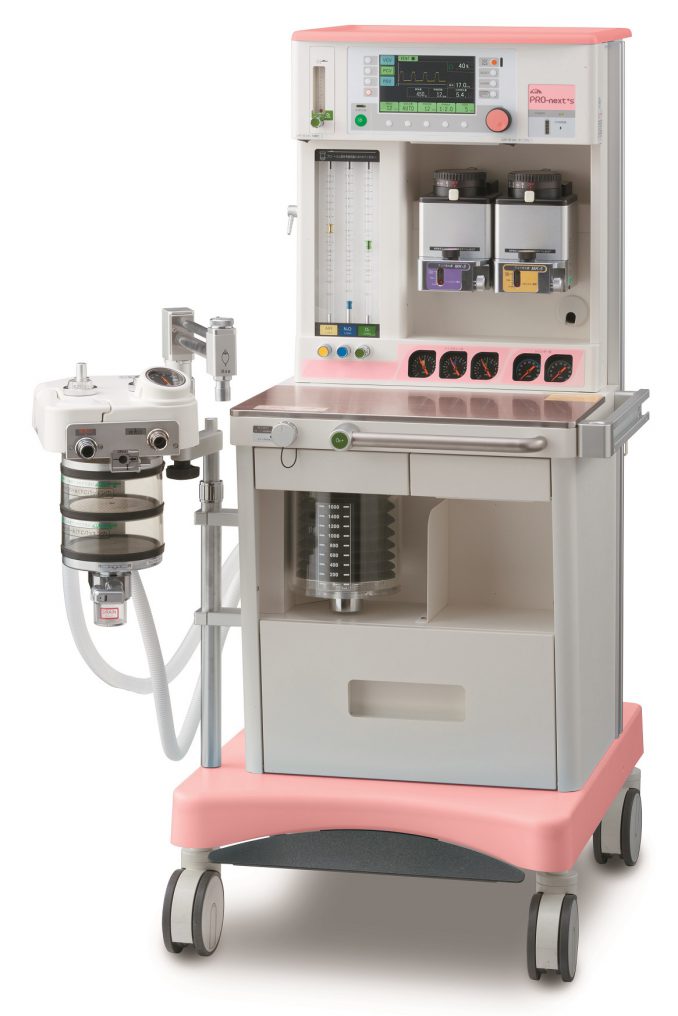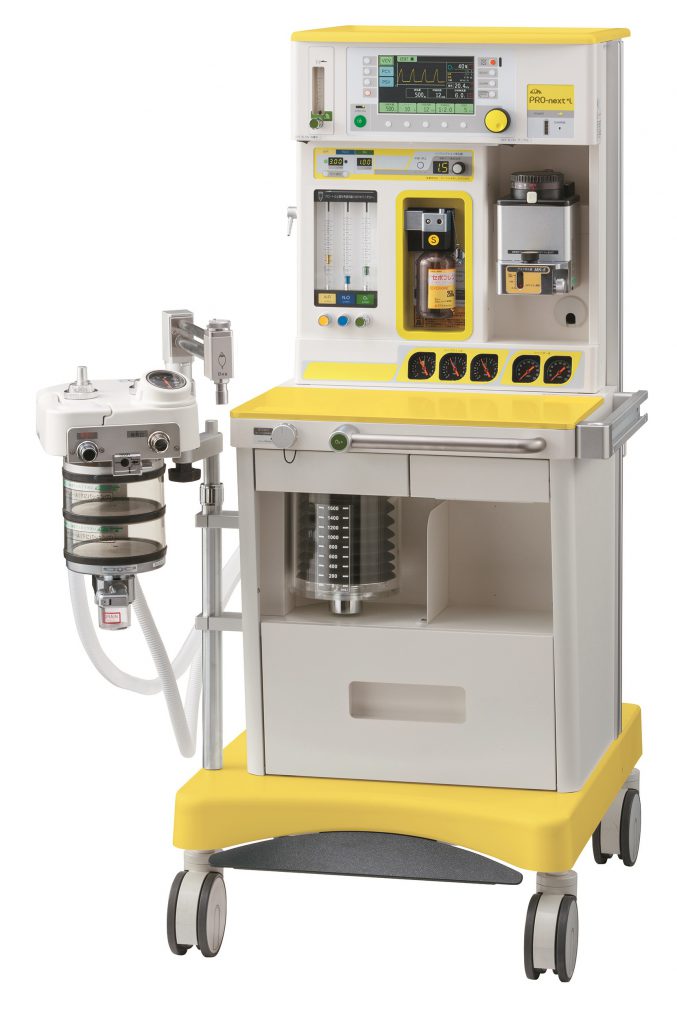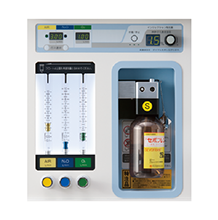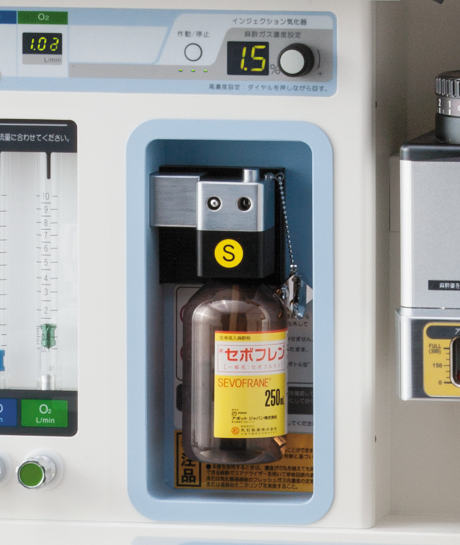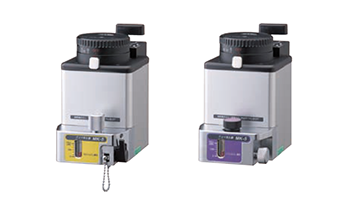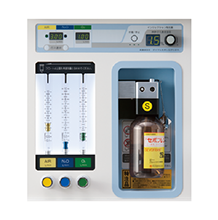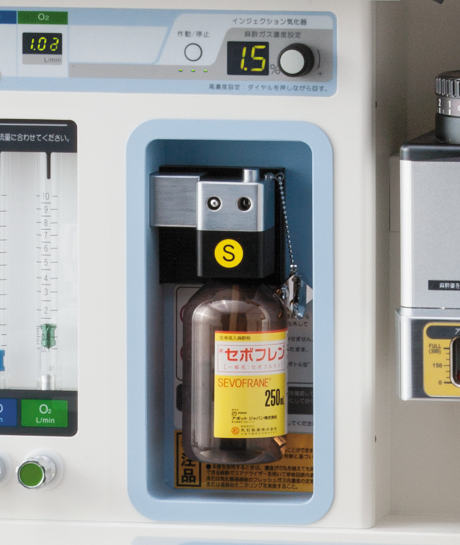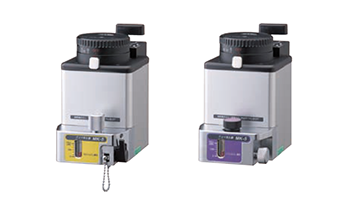 model:PRO-NEXT+i Injection type
VCV, PCV and PSV (Optional) ventilation mode are available.
Electronic control PEEP
Alarm off function
Desflurane anesthesia is available.
Flow sensor accuracy is improved. Tidal volume setting can be applied from 30 mL.
Functional O2 flush button.
Battery backup: 30 minutes
Patient unit is equipped with O2 sensor and flow sensor. Space saving design.
Injection type vaporizer: Accurate control digital vaporizer adjusts anesthesia concentration by 0.1%.
Sevoflurane concentration is available from 0 to 8.0%. Isoflurane concentration is available from 0 to 6.0%. Anesthesia agent bottle can be directly attached to the main unit. Easy and safe handling.
Digital flowmeters allows fresh gas flow to be adjusted with 10 mL increments. Backlight is equipped.
Consumption of O2, N2O, and anesthesia agent Sevoflurane and Isoflurane can be monitored.
model:
PRO-NEXT+s
standard type
Next generation functional anesthesia machine.
VCV, PCV and PSV (Optional) ventilation mode are available.
Electronic control PEEP
Alarm off function
Desflurane anesthesia is available.
Flow sensor accuracy is improved. Tidal volume setting can be applied from 30 mL.
Functional O2 flush button.
Battery backup: 30 minutes
Patient unit is equipped with O2 sensor and flow sensor. Space saving design.
Vaporizer: 2 units
ACOMA Vaporizer MK-5 (optional)
To control anesthetic gas control with high precision and reliability
For Sevoflurane and Isoflurane* Capacity : 300 mL
*For Halothane type available soon